Download Majestic Cookies: 12 Modern Takes on Classic Recipes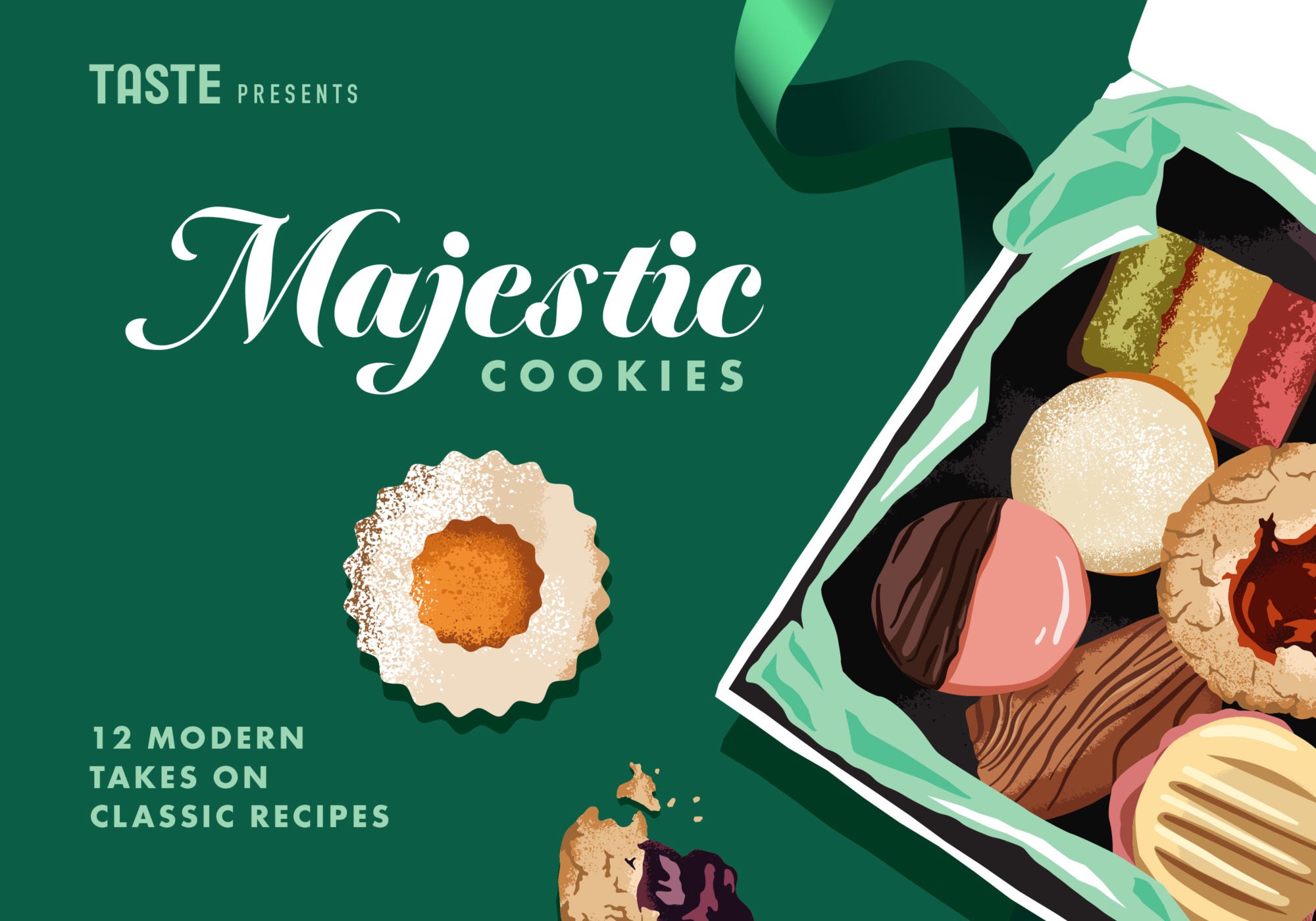 A free cookbook full of the most regal cookie remixes that we've ever laid eyes on. Enter your email below and it's yours. 
[email_signup id="19″]
Do you find yourself making the same cookies, from the same recipes, every time the calendar turns to December? We get it. Plenty of classics are classics for a reason, but in this free downloadable cookbook, we're rethinking a few of these old cookie standards. Twelve to be exact. We're swirling our slice-and-bakes with tahini and black sesame. We're encrusting our snickerdoodles with ruby flecks of sumac and freeze-dried raspberry. We're gently steering gingerbread in a softly spiced cardamom direction.
The reason? If you're going to put together a box of cookies to give away to friends and lucky coworkers, why not make every single one of those cookies absolutely majestic?
In the TASTE cookie box, you'll find jewel-like jammers, velveteen rainbow cookies, and alfajores that are gilded with banana caramel. We've assembled some of our favorite treasures from cookie royalty like Dorie Greenspan, Yotam Ottolenghi, Molly Yeh, and Margarita Manzke. We hope you'll pull out your most regal cookie tins, crank that oven to 350°F, and bake along with us. Tag your photos with @taste and #MajesticCookies—and keep your eye out for a regram!