Deborah Madison Wants You to Use More Vinegar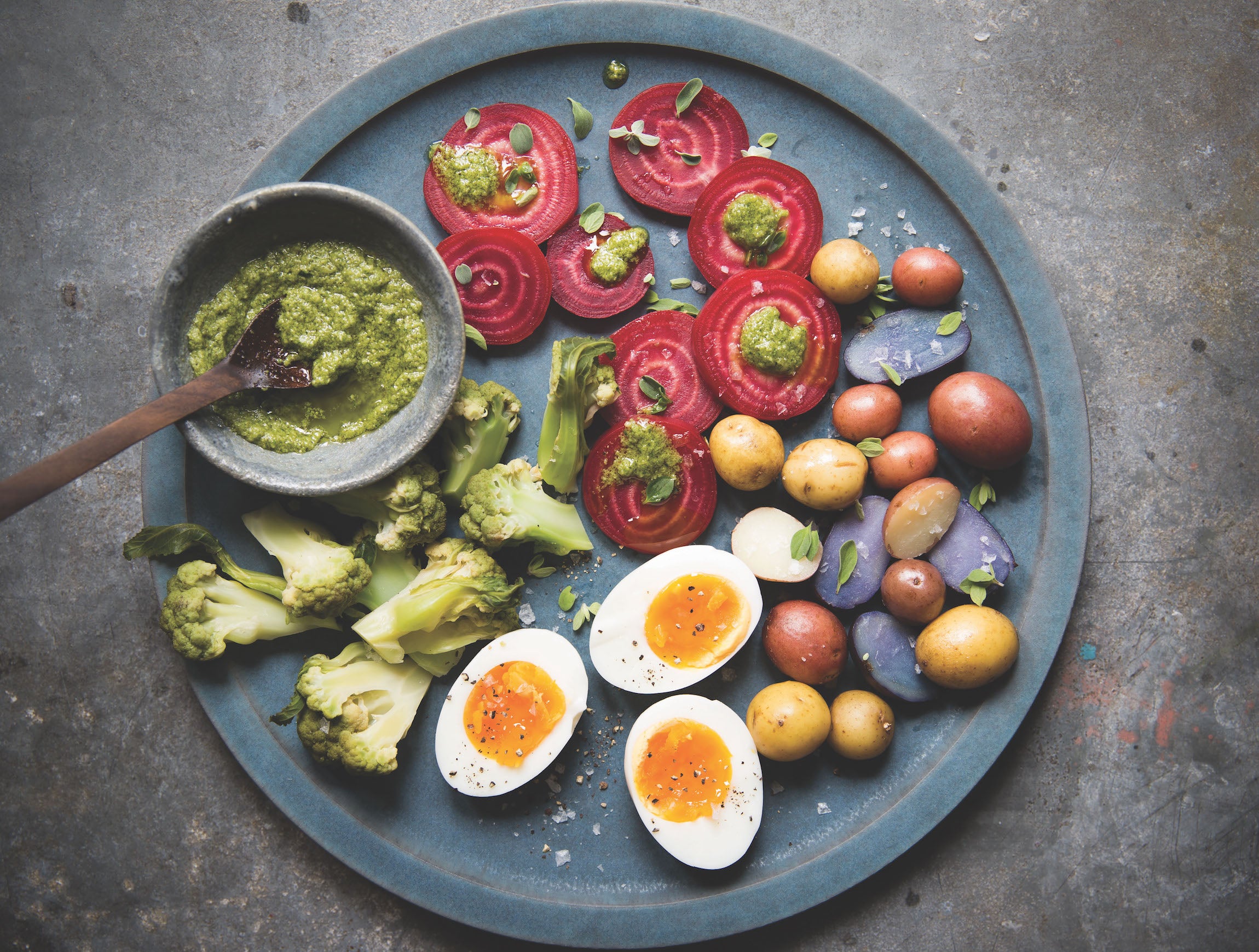 If you've ever brought a pot of chili back from the brink of being inedibly spicy, woken up a snoozy lentil soup, or given new life to a one-note sauce, then you're probably familiar with the power of vinegar. Sure, it gets the job done in vinaigrettes and pickles and coleslaws, but sometimes it shines the most when you don't even realize you're eating it at all. Experienced chefs know this well, using bits of vinegar to deglaze pans and round out finished dishes, but for the home cook, it can be a little more difficult to put your finger on the difference that the ingredient makes.
"It's kind of like when you get your eyebrows plucked," says veteran cookbook author and vinegar evangelist Deborah Madison. "Suddenly you feel put together. Vinegar is kind of a similar thing. It can do a lot of things that we're not necessarily aware of."
In her newest book, In My Kitchen, Madison teaches us how to coax flavor out of small, cared-for roots and greens from the garden, but also out of the grocery dregs in the back of the refrigerator. If you've just harvested a bushel of golden beets and purple orach, Madison has a salad for you. If you have a patch of marjoram in the yard and some capers and olives in the pantry, Madison has a briny, sharp salsa verde for you. If your refrigerator has been scraped clean of everything but a few eggs, a stick of butter, and an onion, Madison has a rich, savory frittata for you. And what do all of these dishes have in common? Vinegar.
Madison told me that she has no fewer than a dozen vinegars in her kitchen at the moment, and her love for them runs deep in the book. She sprinkles red wine vinegar over roasted potatoes, bathes shallots in tarragon vinegar for an egg salad, and bolsters romesco sauce with sharp sherry vinegar. (Though this particular bit of wisdom didn't make it into the book, she also loves a few drops of rich balsamic vinegar on a scoop of caramel ice cream.) "Often, when you taste a finished soup or stew and think it needs salt," she writes, "what it really needs is just a few drops of vinegar or lemon juice to bring up the flavors and get them into alignment."
In the marjoram sauce from In My Kitchen, vinegar does double duty, both softening the bread at the beginning of the recipe and tying the flavor of the herbs into the acidity of the olives and capers. The bright green sauce can be swirled into soups, mixed into pastas, or just served with simple steamed vegetables like beets. The caramelized onion frittata gets a bath once it's cooked, in what Madison calls a "very fast little sauce"—sort of a lazier version of a beurre blanc that you will want to put on all of your egg dishes once you try it the first time. Once you slide the frittata onto the plate, you just swirl a little bit of butter and sherry vinegar around in the pan until it bubbles and emulsifies, and then pour it over the top of the frittata. You may hardly be able to taste the vinegar, but you will realize that it's the ingredient that's been missing from all of your frittatas until now.