David Lebovitz Loves His Dusting Wand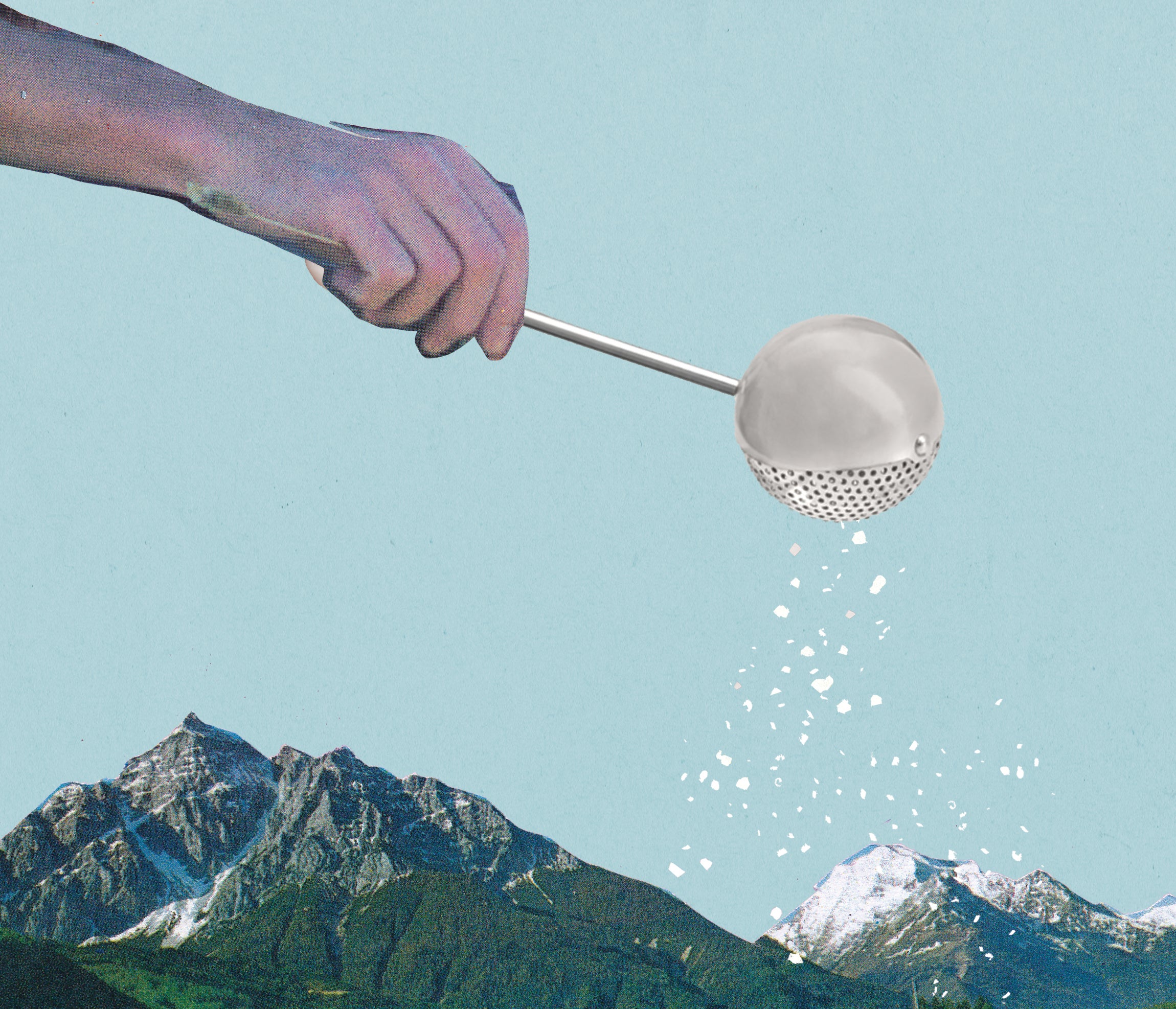 Everybody with a kitchen has a decent knife, a cutting board or two, and some mixing bowls. In a new column—Surprisingly Useful—we're going beyond these basics and talking to chefs, authors, and food writers about the unexpected kitchen tools they can't live without.
Pastry chef and writer David Lebovitz is usually incredulous when it comes to single-use kitchen tools. But when he first encountered a little gadget designed for dusting powdered sugar over cakes and pies, he knew he was in love. With a turn of the handle, a metal orb opened up and could be dipped into a bag or box of powdered sugar. Other dusting tools had left messes to clean up, but this one was elegantly self-contained. I caught up with Lebovitz over a slice of pie in Brooklyn to find out why even seasoned bakers like him need magic wands.
Where did you hear about it, and how did you acquire it?
I had an OXO tool that broke, and they guarantee everything for life. So I called the 800 number, and they were like, "Okay, just send it back to us." I didn't say what my name was. And then, somehow, they wrote me back and said, "Are you David Lebovitz? We'll send you some stuff that you might be interested in." I got this box, and one of the things was the baker's dusting wand.
How often do you use it?
About twice a year.
What makes you use this instead of one of those little tiny mesh sieves?
The good thing is that you can store sugar in it, and store it in a glass. When I use a wire or mesh sieve, I have to get a spoon, put it in the sieve, dust it over, and then wash everything. So this is great. I used to have one of those metal powdered sugar shakers, but I had to keep it in a plastic container in a drawer, because the humidity in Paris would make it all turn to mush.
What was the last thing you made with it?
I think I dusted something before I baked it. Oftentimes with baking, you dust the rim of tarts with powdered sugar. I believe it was a fruit galette. I brushed it with butter and then powdered sugar, and it makes a nice even glaze when it caramelizes.
How would you feel if a robber stole it?
It would be okay. Because I have other things that I would be more upset if they stole than my sugar wand. If I was being held up, I'd be like, "Take the wand, leave my phone and my computer."
How would you feel if OXO stopped making it?
I would buy three.