I Created Nutellasagna. It Was a Monster.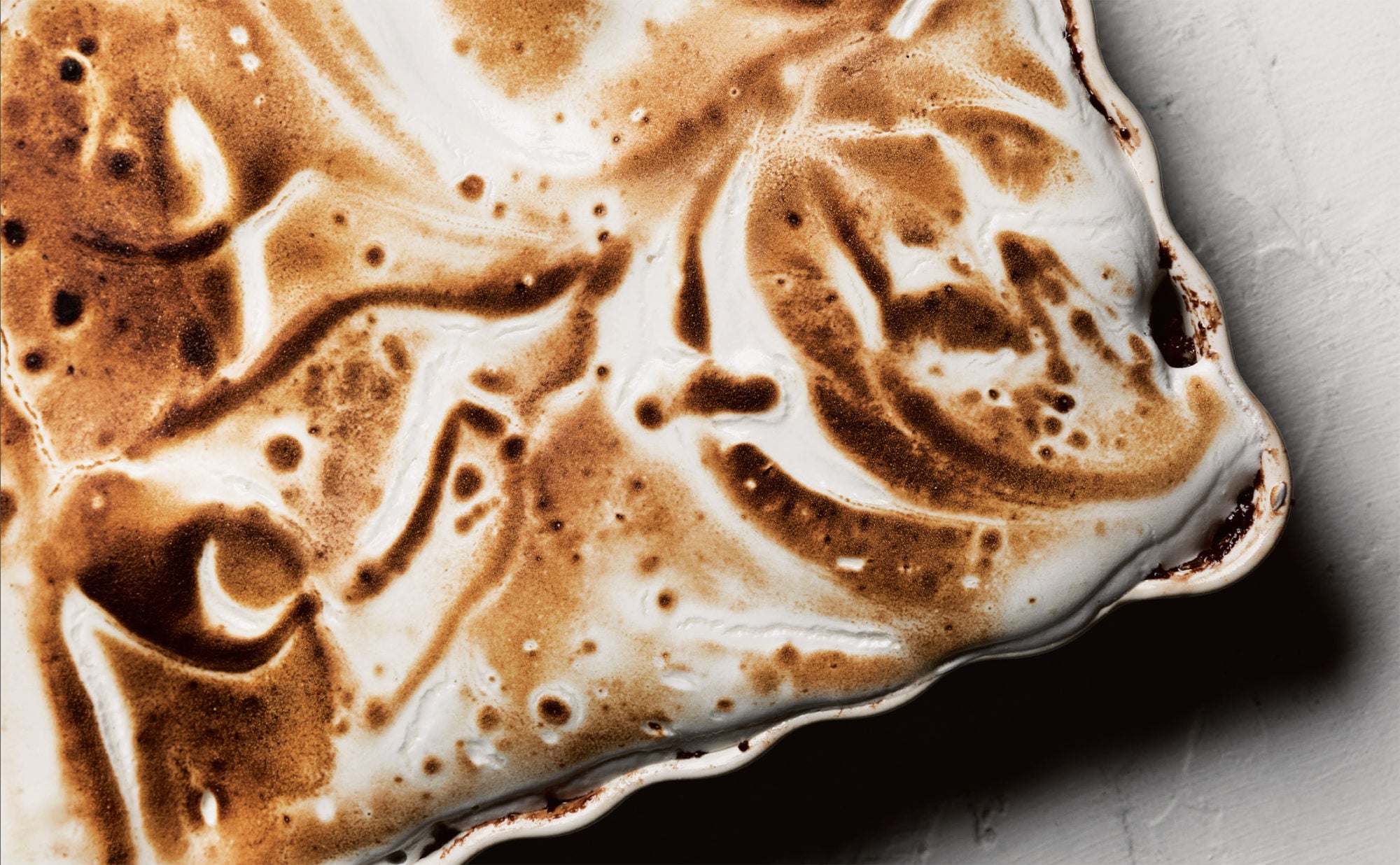 When Robicelli's bakery introduced their dessert lasagna, it was all supposed to be an innocent joke. Little did they know it would become a viral sensation.
Viral frankenfood Nutellasagna was born at the intersection of sheer genius and utter stupidity. It began way back in 2014 under the guise of a marketing ploy for Robicelli's, the bakery my husband, Matt, and I ran in Brooklyn. But truthfully, upon reflection, Nutellasagna was a middle finger to every person in "lifestyle media" (hi, BuzzFeed!) who perpetually asked when we were going to invent "the next Cronut"—something to outdo Dominique Ansel's hysteria-inducing croissant-doughnut hybrid. We just wanted to make food that tasted good, but alas, in a post-Cronut society, that was no longer enough.
And so the mockery began. We started by making a list of the unsexiest desserts we could think of, and then merged it with our list of every ridiculous piece of food clickbait we could think of. For example: If you take green Jell-O—the signature dessert of hospital cuisine—and mix it up with a healthy dose of 1980s nostalgia, you end up with Artisanal Ecto-Cooler Snack Packs.
While every entry on the list was worthy of attention, like a layer cake made of waffles and maple custard, and a Canadian bread pudding made of Crown Royal Maple and Tim Horton's doughnuts, it was our final creation that ended up making it to market. It started as a riff on noodle kugel—a delectable mashup of buttered egg noodles and cheesecake, baked in a casserole with cinnamon and raisins until golden brown. As wonderful as it is on its own merits, it didn't quite have what it takes to be a real Frankenfood. Growing up Italian-American, my family never had kugel on the table, but we did have plenty of another baked pasta dish: lasagna. As I'm a very perceptive person, I noticed that the word lasagna begins with the letters "LA," and it just so happens that Nutella—the most fetishized of all dessert spread—ends in the letters "LA"! That, dear reader, is how a genius's mind works. That is how you change history.
It was released into the wild, and Nutellasagna did what Nutellasagna was born to do. It spread from the local news to national, and then international. We made television appearances on five different continents, the subject of media attention from the BBC to the Instagram feed of Kim Kardashian's close friend Jonathan Cheban (also known by his chosen nickname of the "Foodgod"). Other Instagram accounts started filling up with pictures of knock-offs at bakeries in far-flung places like Qatar, Australia, Peru and, as one would expect, Italy. It became such a sensation in the Italian media that the heir to a Nutella fortune flew to America to try a piece, which he declared to be "a thing of beauty" before his people mailed us a cease-and-desist letter for trademark infringement.
Our bakery in Bay Ridge, Brooklyn, had lines down the block, with people driving hours to get a slice of their own. Due to the fact that we had only two convection ovens and a staff of four, it was impossible to keep it in stock, and I had quite a number of people say very, very not nice things to me when I'd run out. I started getting nasty emails from people who had bought our cookbook specifically for the recipe, only to be disappointed as the book had been published a year before Nutellasagna had been invented.
In spite of all of the attention, no one quite got the joke, which made us sad. Sadder still was watching the reputations we had spent years earning slowly dissolve, as more and more people began referring to us as "the Nutellasagna people." Less than two months after Nutellasagna fever infected the globe, it was over. Instagram had moved on, and press requests that filled my inbox were now featured questions about what we'd be making to top the newest viral sensation: the rainbow bagel.
A few months later we closed the bakery and moved out of Brooklyn. We're planning on opening a new one in Baltimore that will feature no foods covered in rainbows or glitter or any other popular crap that will be "over" in two months' time. And there definitely won't be Nutellasagna. We never want to make it again. Now you've got the recipe—go make it your goddamn selves.
Inline photo by Nik Sharma