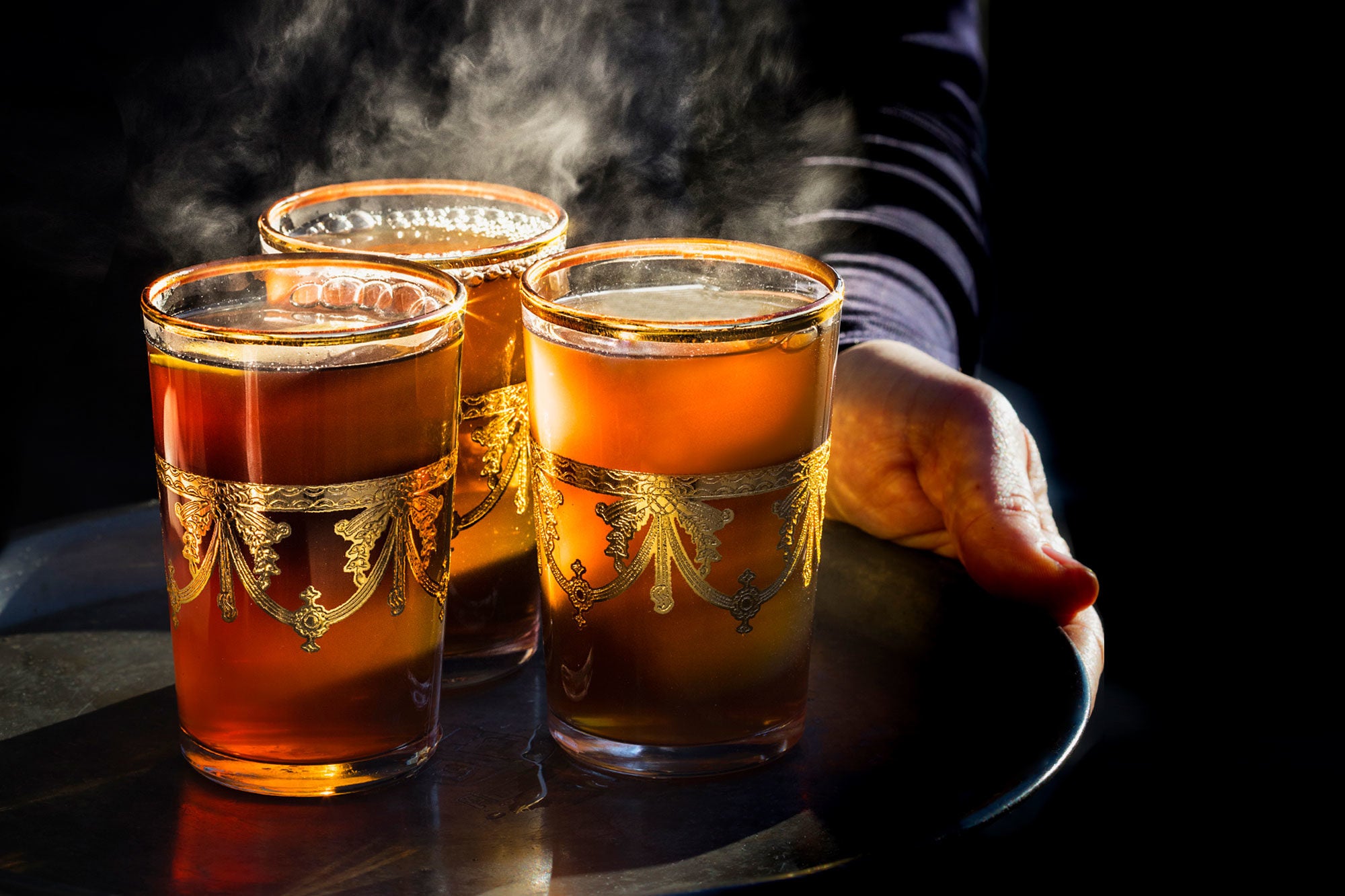 Skip the sugary mix, forget the milk, and embrace jaggery and fresh ginger.
A year and a half ago, brothers Ani and Ayan Sanyal, who grew up spending summers in Kolkata, were struck by how hard it was to find real South Asian chai in the United States. In American coffee shops, "chai" tends to be served in the form of a milky, sugary drink made from a dry mix, sold in flavors running parallel with the Western palate, like salted caramel and vanilla. On menus, it tends to appear as either a "chai latte" or "chai tea," which translates to "tea tea."
So the brothers started Kolkata Chai Co. as a pop-up serving New York and New Jersey before opening a tiny permanent space in the East Village this fall. In addition to offering a few Indian bites like bhel puri (a snack mix) and mango avocado toast, Ayan brews more than half a dozen types of chai to order, from the classic masala (a mixture of spices like cardamom, allspice, black peppercorns, cloves, and cinnamon combined with black tea—the most common chai in India) to more regional takes with accents like saffron and lime. Most chai in India is brewed with milk that's been infused with tea and spices, but the brothers serve one cup that's a departure from this tradition.
"Ma's Ginger Chai has two main inspirations. The first comes from something my mom served me when I was sick, which was a black tea with fresh ginger and honey," says Ayan. "Though I would resist it as a child, it worked wonders."
A second encounter with a more ginger-forward chai cemented the idea for the drink on the menu. In 2018, Ayan was in West Bengal and stopped by a roadside stall for chai. "It turns out that they had run out of milk, but a young man in the back assured us that he would take care of us. He went to work, putting together a black tea with ginger, cloves, and jaggery, and it blew my mind," recalls Ayan. He combined his mother's version with a version of the roadside chai to create a warming, dairy-free, gingery brew that I'd choose over a Starbucks Chai Tea Latte any day.