Brooklyn's Most Famous Chocolate Cake, Reborn with Semifreddo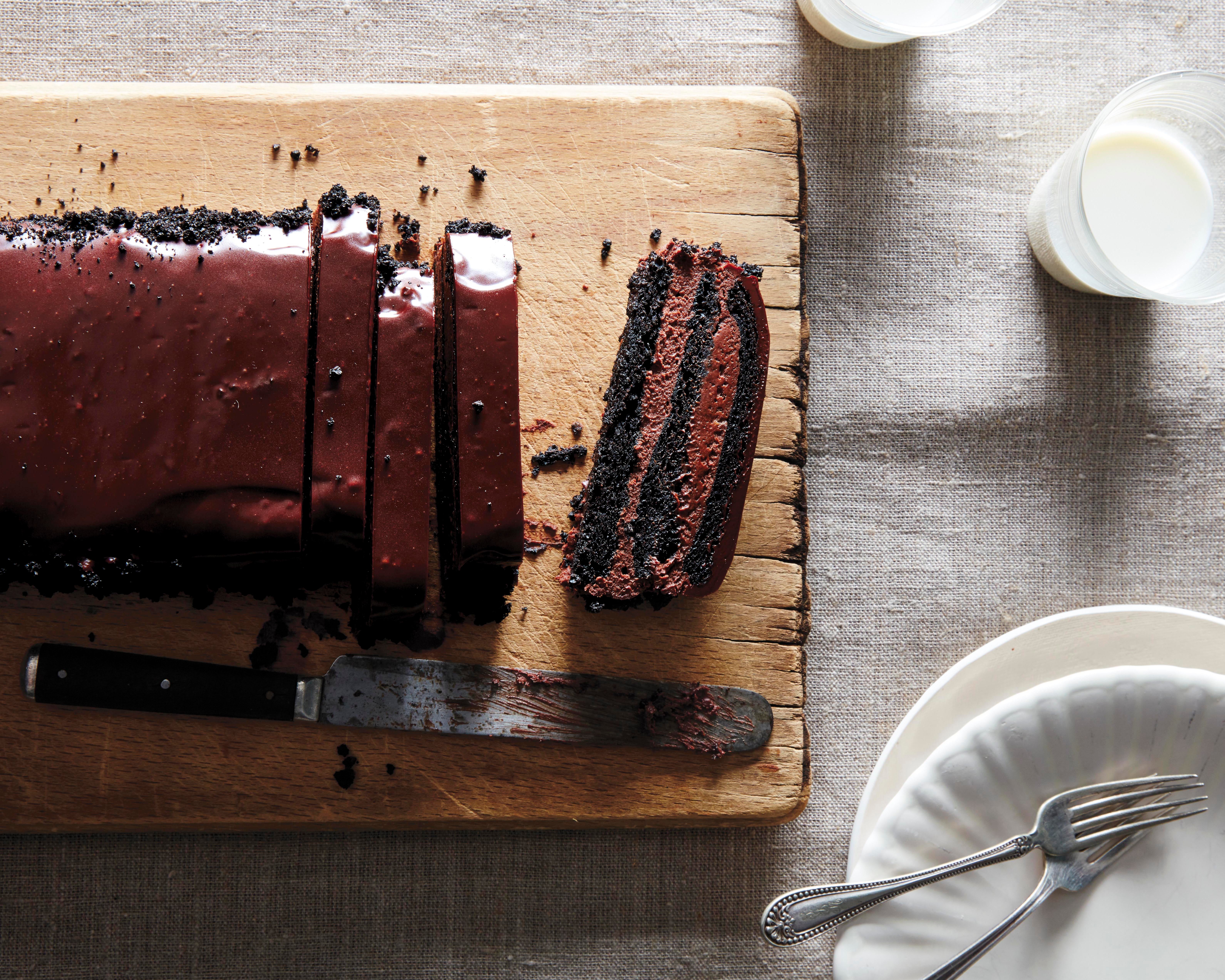 The first time I tasted a Brooklyn Blackout doughnut from New York's cult-status Doughnut Plant, I figured the name was a catchy throwback to the summer of 2003, when the city was plunged into a historically massive 30-hour-long electricity outage. Perhaps, I thought, the rich, dark doughnuts filled with chocolate custard were conceived in the heat of the historical moment, with ingredients that came out of the quickly thawing industrial-sized freezer.
How young and naive I was! It turns out, the Brooklyn Blackout cake has been around since World War II, when Brooklyn conducted regular blackout drills, asking its residents to cover their windows to minimize the light that could be seen from enemy aircraft. Ebinger's, a beloved bakery with locations throughout the city at the time, coined the name, and sold the handmade chocolate pudding-filled cakes in signature pale green boxes.
In the 1970s, Ebinger's declared bankruptcy and was forced to close their stores, to a great public outpouring of grief. In their wake, a new generation of bakeries—like Ovenly, Ladybird, and Caputo's—have started to pay tribute to the original with their own versions of the legendary recipe, and flavor has been repurposed all over the borough for doughnuts, ice cream flavors, milkshakes, and more.
In the new Food52 Ice Cream & Friends, Brooklyn Blackout takes the form of a velvety, ganache-covered semifreddo cake. Custard is spread between thin, midnight-black layers of cake, and then the whole thing is bathed in glossy ganache and leftover cake crumbs. After being frozen, the custard takes on the texture of ice cream (minus the hassle of using an ice cream maker). The finished product can be stashed in the freezer for a few hours, until dinnertime, or for a few weeks, until you're in the mood for a nostalgic treat.