Bread, Butter, Boquerones!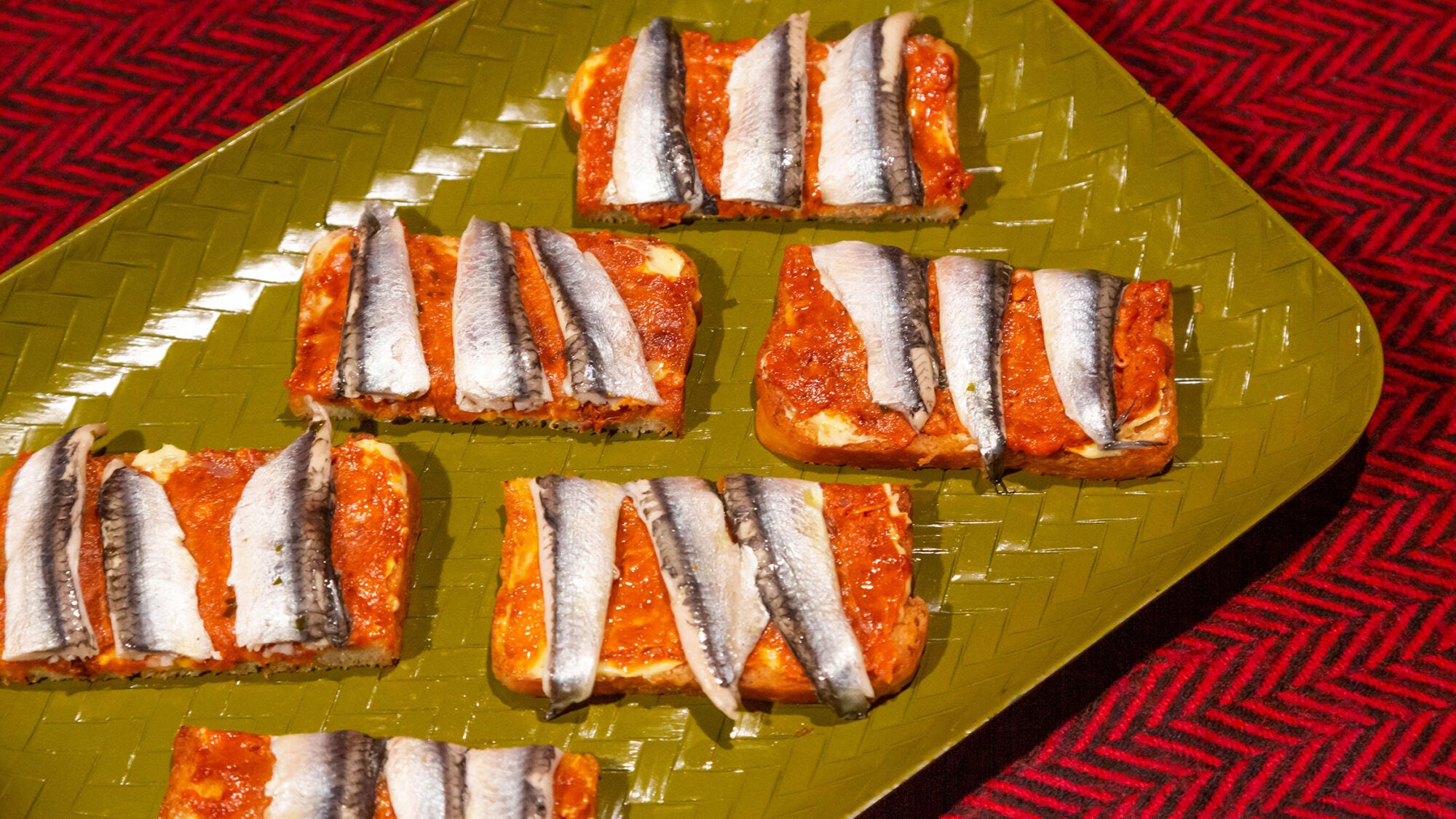 The case for topping your toast with 'nduja and anchovies.
If you spent a whole day at Larrys, a popular cafe and wine bar in Montreal's Mile End neighborhood, you'd find something on the menu for every mood or appetite you might be drifting into. If you're not ready to launch into a full-on meal, but you need something a little salty to go with your afternoon pint of local Dieu du Ciel, you might consider the 'nduja and white anchovy toast—two snacks, the size of business cards, made with fresh white bread spread with porky 'nduja and striped with tangy white anchovies.
When co-owner Marc Cohen decided to give these toasts a spot on the menu, he was thinking about Larrys regulars who sought an intense bite that wouldn't spoil their appetite for the next meal. "When you sit down, you can just get one of those without thinking about it too much. You don't have to really factor it into how much food you want."
The Pullman loaves used for the toast at Larrys are homemade, and the rusty-red, spreadable 'nduja is made at the restaurant's butcher shop from the extra fatback left over once the week's delivery of pigs have been butchered. But even homemade versions I've made with store-bought everything still hit all of the fiery, creamy, vinegary notes—in an intense little bite that's loud enough to hold its own in a bustling wine bar or a humming cocktail party.