Blancmange, Meet Rice Pudding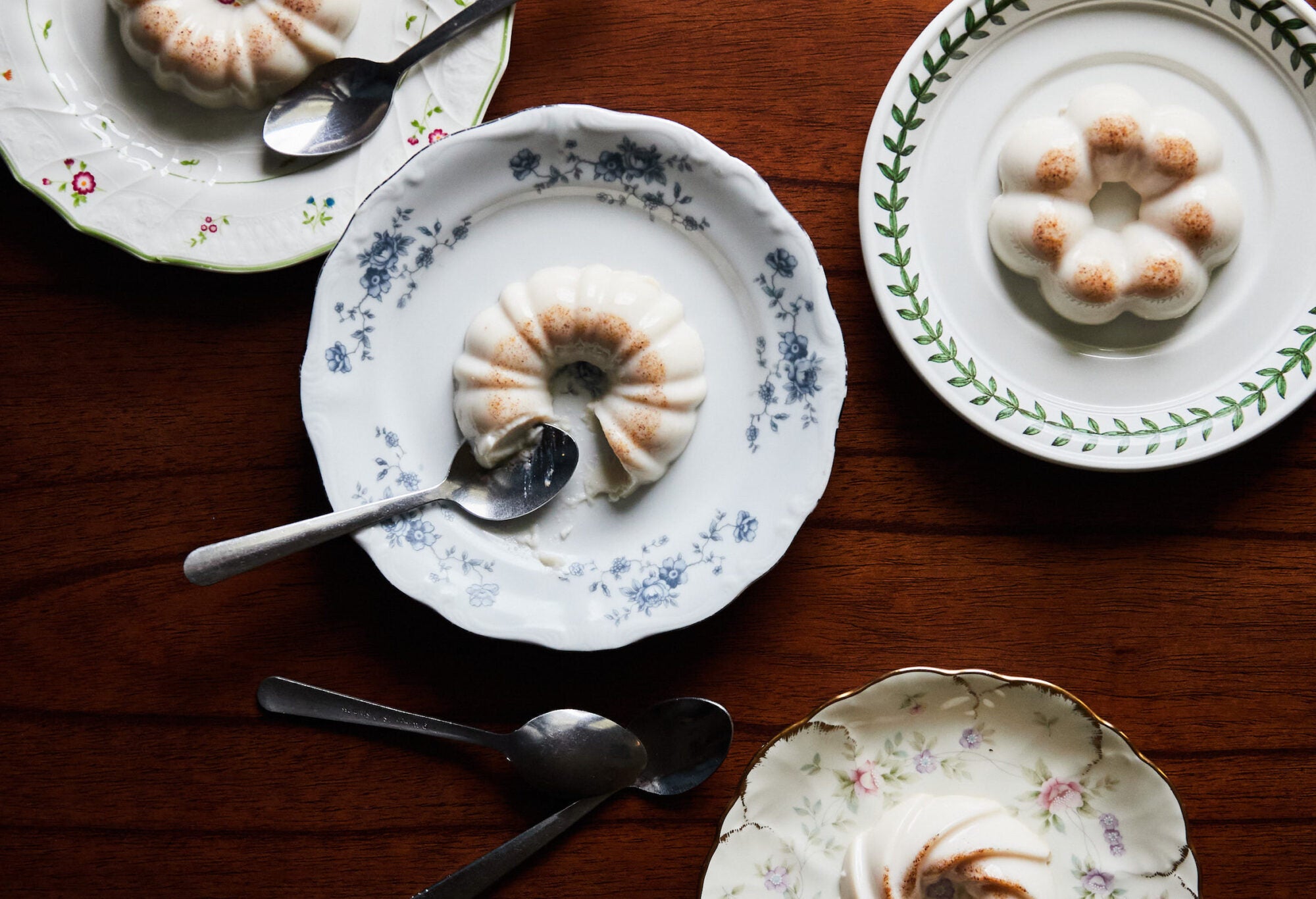 Carolina Gold rice adds a soft, floral taste to this creamy, jiggly dessert.
A well-made sweetened rice pudding is a balancing act of combining delicate flavors and textures into a dessert, especially when I make it with Carolina Gold rice, one of the staple crops that enslaved Africans were specifically brought to grow in the Lowcountry, and that made this country incredibly wealthy.
Carolina Gold has a floral flavor and a fluffy texture, with a starch content that is comparably different from your average long-grain white rice. The grain's delicate notes reminded me of another classic Southern staple: blancmange. The jiggly dessert is similar to a tembleque or panna cotta, made with sweetened, flavored milk and some sort of gelatin or starch to thicken it.
So I started experimenting, and I landed on a recipe that requires no professional pastry expertise but tastes very impressive. The Carolina Gold rice is more floral than most other rice, and combining it with the mace and other spices brings up the memory of rice pudding but without the texture of cooked rice. Serve this blancmange with caramel or chocolate sauce, fresh berries, or on its own with a cup of coffee.