Asafetida Is Its Own Spice Cabinet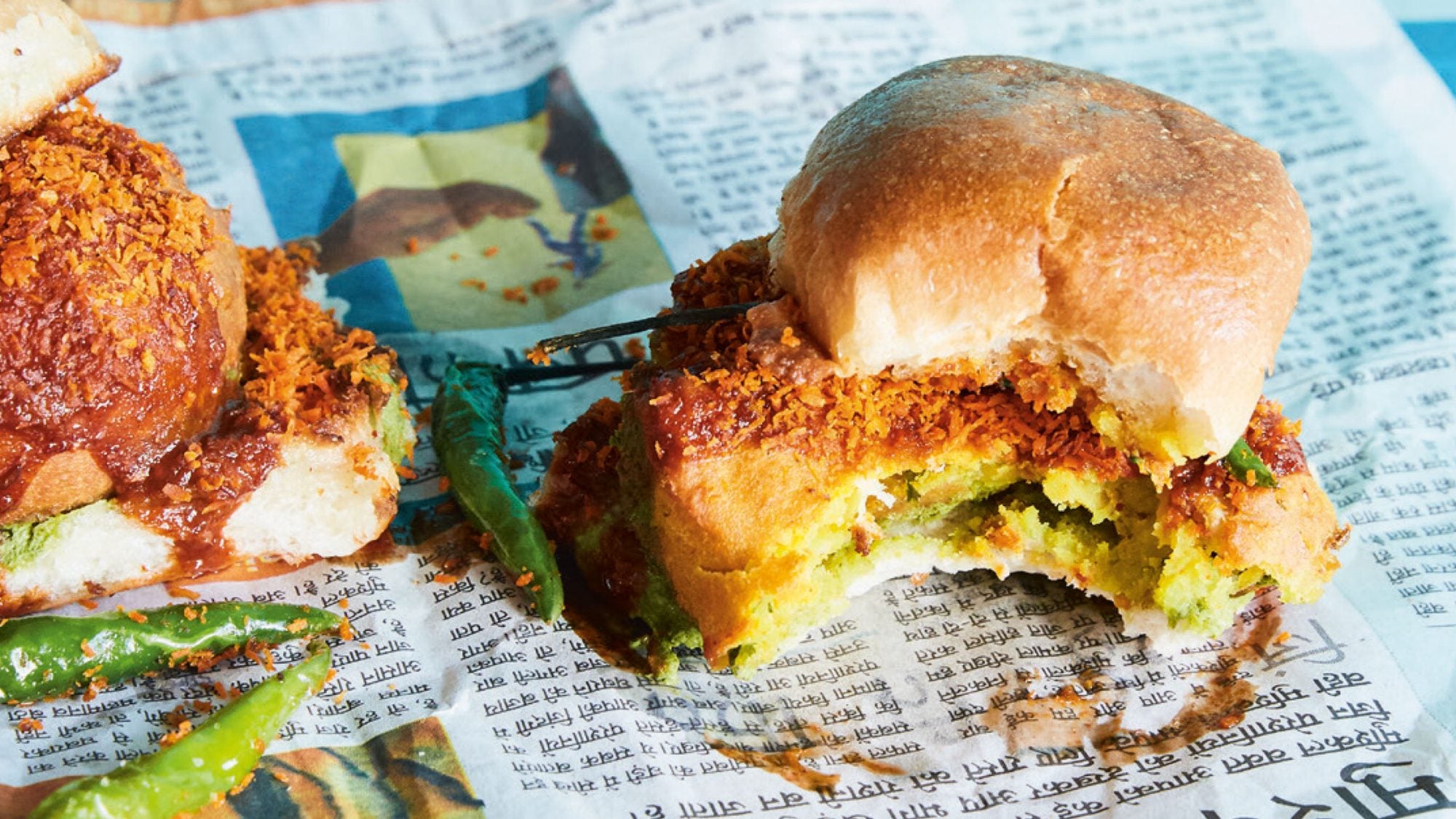 Its funky pungency can replace garlic or onions, but nothing can quite replace it.
Asafetida is an underdog in the vast world of spices—perhaps an inevitable fate for a seasoning with the nickname "Devil's Dung." In its raw form, the essential seasoning in many South Asian cuisines, including Kashmiri, Nepali, and Tamil cooking, can be downright stinky, hence the "fetid" in its name. But, when added to warm oil or ghee, its pungency dissipates and makes way for an aromatic and complex flavor with reminders of sautéed onions, braised leeks, and roasted garlic.
Asafetida is essentially the dried and powdered sap of an herb, Ferula asafoetida, which is part of the celery family and grown primarily in Iran and Afghanistan. Although asafetida might seem new or foreign to some, it's been used for centuries, starting with the ancient Romans and moving to Alexander the Great and Central Asians, and there's even been speculation that it may be one of the secret ingredients in the very popular British Worcestershire sauce. Through centuries of trade, it has become a staple in most Indian kitchens, where it is referred to by many different names, including "hing" in Hindi. A tiny pinch, usually included in the tempering, or "tadka," of a dish, offers all the umami necessary to add complexity and depth to otherwise mellower ingredients, such as lentils, greens, or rice dishes.
Growing up in a Kashmiri family in Toronto, Canada, hing was the second ingredient in many of our traditional dishes, preceded only by mustard oil. A bowl of haak, my favorite way to eat leafy greens as a child, or a pot of rajma, a rich kidney bean stew, always started with a light sizzle of asafetida before my mom lowered the heat to prevent it from burning. In fact, a pinch of hing is a requirement in a number of regional cuisines across the Indian subcontinent, including the food of Tamil Nadu and Karnataka.
Its potency can even act as a stand-in for onions and garlic; this serves as a culinary boon for the many members of the Jain and Hindu communities who try to avoid onion and garlic occasionally or altogether, for anyone seeking low-FODMAP aromatics, and for the hurried cook who wants to skip a whole lot of chopping. As I discovered during college on days when I was particularly busy, a sprinkle of asafetida on hot olive oil can even be used to zhuzh up a jar of basic tomato sauce before it's tossed with pasta. But, since every pinch packs a punch, it's best to use asafetida sparingly. Using too much, or adding it completely raw, can quickly turn a dish bitter and off-putting.
Asafetida is usually sold in small jars like this one, and it's not a bad idea to store the container inside a second package or bag of some kind; I keep my bottle in a plastic Ziploc bag for extra protection from leaks and to prevent the pungent smell from permeating everything in my spice cabinet. It's a risk, but it's a minor one compared to the umami payoff that's always just a pinch away.
Asafetida 101