Andrea Nguyen Can't Live Without These Kitchen Shears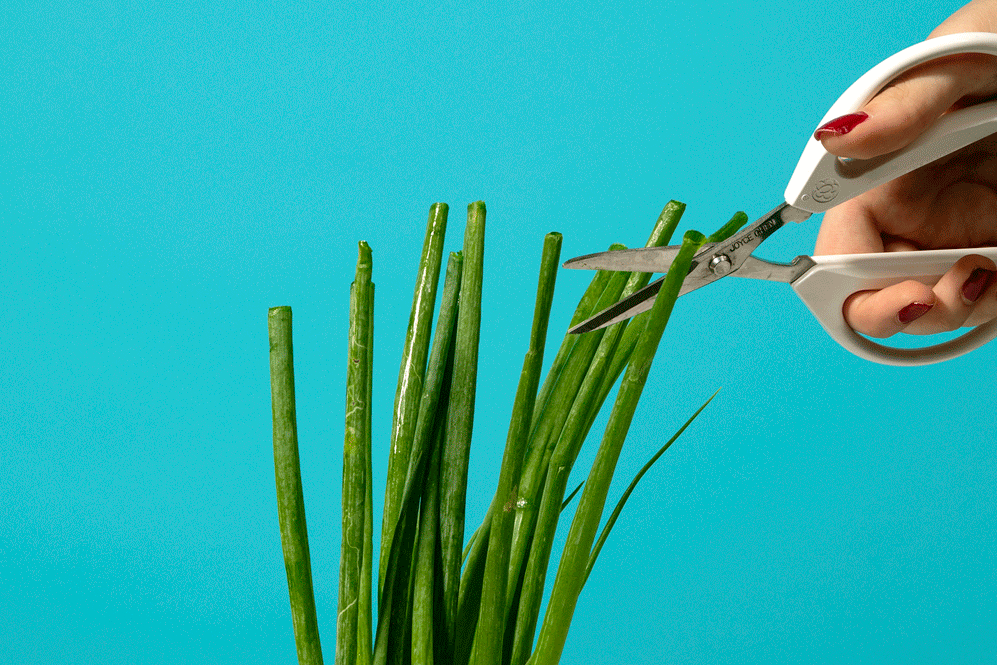 Cookbook author Andrea Nguyen owns six pairs of kitchen shears, but her favorite is a sleek, precision-cutting pair that looks as great on the dinner table as it does in the kitchen. Say hello to the Joyce Chen Unlimited Scissors ($23), which are really the only kitchen scissors you need. We tend to trust Nguyen's expertise here: As the author of six books focusing on tofu, dumplings, and the food culture of Vietnam—including the recent Vietnamese Food Any Day—she's met a kitchen gadget or two.
In her everyday cooking life, the scissors flash into action for snipping herbs like chives, harvesting chiles from the garden, and efficiently trimming fins from small to medium-size whole fish. "I use these to neatly cut parchment paper for lining Chinese steamer trays and for cake pans holding bao destined for steaming," she says. But they're just as useful when it comes to serving at the table: "I set them out when we eat Viet sizzling rice crepes (bánh xèo), shrimp and sweet potato fritters (bánh tôm), and Korean barbecue." In other words, the Joyce Chen gives your all-purpose paring knife a run for its money.
OTHER COOL THINGS TO BUY