Where Was America's First Ice Cream Parlor?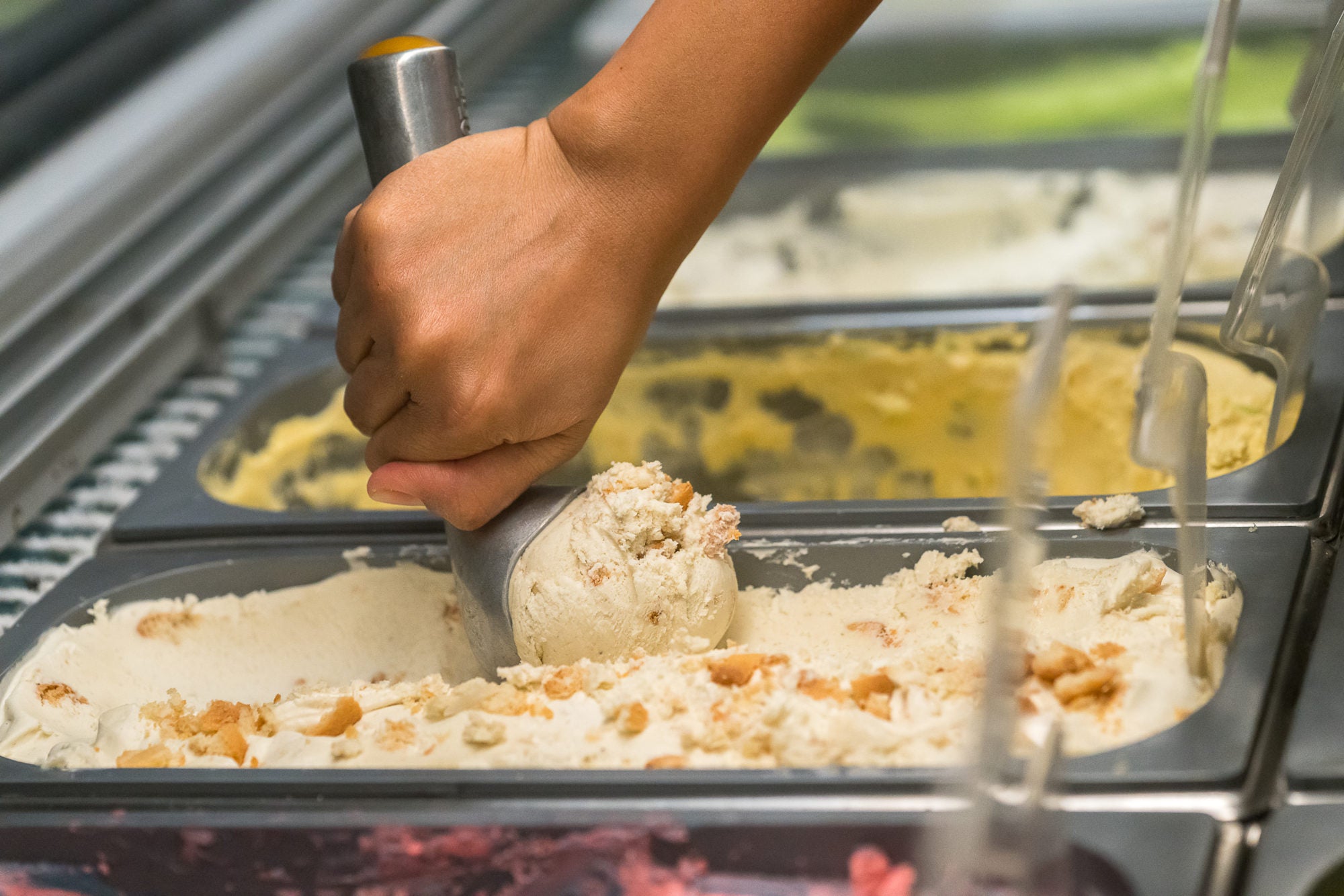 A look back to the age when ice cream was as precious as caviar.
Thomas Jefferson loved ice cream. So did George Washington, who spent over $4,000 (in today's currency) on the stuff over just one summer. Both men had custom ice cream machinery and refrigeration units installed in their country estates, a wild expense at the time, when ice cream was still considered a foreign curiosity new to America's shores. It's a funny coincidence, then, that the country's first ice cream parlor emerged around the same time as the country itself, between 1774 and 1776, when a New York confectioner named Phillip Lenzi started serving the frozen treat at a counter at his sweets shop.
His 1777 ad in the New York Gazette promised the availability of ice cream "almost every day." The idea took off, and as the price of ice and refrigeration technology shrunk, Americans' appreciation for ice cream skyrocketed. But it'd take hundreds of years for the dessert to shake its reputation as a interloping—and even immoral—globalist oddity. In 1909, the culturally conservative Illinois Vigilance Association published a xenophobic tract called "War on the White Slave Trade," aimed at combating sex work that, they argued, thrived at ice cream parlors.
"The ordinary ice cream parlor is very likely to be a spider's web for [a girl's] entanglement," the organization wrote, going on to describe how urban parlors run by foreigners functioned as "recruiting stations…[where] scores of girls have taken their first steps downward" into prostitution. So the next time you pony up to a marble counter and order a sundae, take a moment to appreciate the ice cream makers and eaters of the past, who put up with aspersions of sin and vice just for a taste of the sweet stuff.
For more TASTE Food Questions, subscribe to our podcast TASTE Daily on Apple iTunes and Spotify. It's also free to add to your Alexa flash briefings. Just add the TASTE Daily Skill.