Abraham Klein, a Ghost, and the Túrós Béles Champion of Israel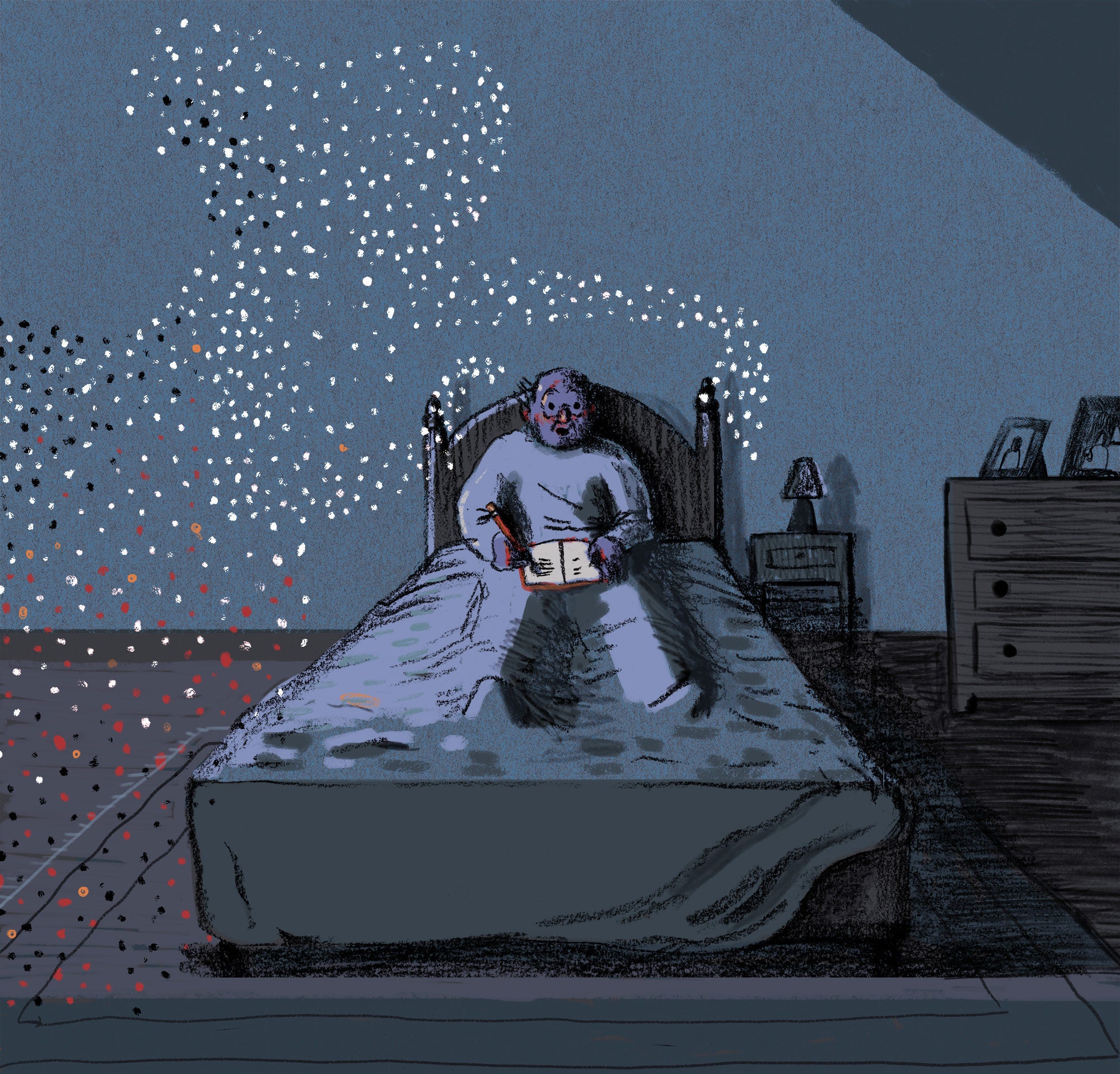 A random cup of coffee in Tel Aviv leads to the secret of a Hungarian pastry.
The best thing about being a minor (okay, nano) celebrity in Israel is the free coffee. Here I am, walking down the shabby part of Montefiori Street in downtown Tel Aviv, when an elderly gentleman steps out of a tiny electrical-appliances store and says, "Mr. Hovav, won't you step in and have a cup of coffee with me?" Hardly an invitation that one can turn down.
Inside the store, called The Battery, he boils water and makes two tiny cups of Turkish coffee, serves me one, and says: "I am so glad you came in. I have a story for you. Got a minute?"
"Ten," I reply.
"My name is Abraham Klein," he begins. "I was born here, in Israel, more than 70 years ago. My mom, Gittel, emigrated from Hungary, and she was the túrós béles champion of Israel."
"Túrós what?"
"Túrós béles. You know, those yeast pastry envelopes filled with sweet cheese, a Hungarian staple. Everybody—everybody—knew that my mom's were the best. People came especially from Budapest to taste them. And then she passed away and the recipe was gone."
"Now look at me, Mr. Hovav. I am no ignorant. I run an electrical-appliances store. I know a thing or two about computers. I can Google stuff just like anybody else. But no, there are no good túrós béles recipes. I traveled all over the country to do research. I even flew twice to Hungary. Zilch. Thirty-two years of research, and nothing."
"And so?" I ask, wondering where all of this is leading.
"Wait! Yesterday my mom came to me in my dream, and I said: 'Mom, quick, quick, the recipe!' And she said: 'Write it down! Write it down!' And I did! This morning, at 5, I was already in the kitchen. You must taste it."
Mr. Klein gets up, walks to the tiny back room of The Battery and comes back with a big baking tray filled with shiny golden pastry envelopes dusted with sugar. "Try one," he says with a proud smile. "My mom's túrós béles."
The cake is divine. "It tastes like…it tastes like…" I say with my mouth full of golden flakes and sweet cheese, but I can't find the right word.
"It tastes like home," says Mr. Klein.
I sure hope Mrs. Gittel Klein looked down from heaven that day, at the shabby part of Montefiori Street in downtown Tel Aviv. If she did, she would have seen the usual traffic jam, some cats taking a nap in the winter sun, and in The Battery, two grown men, having cake and crying.