A Pie for The Pastry Dough Haters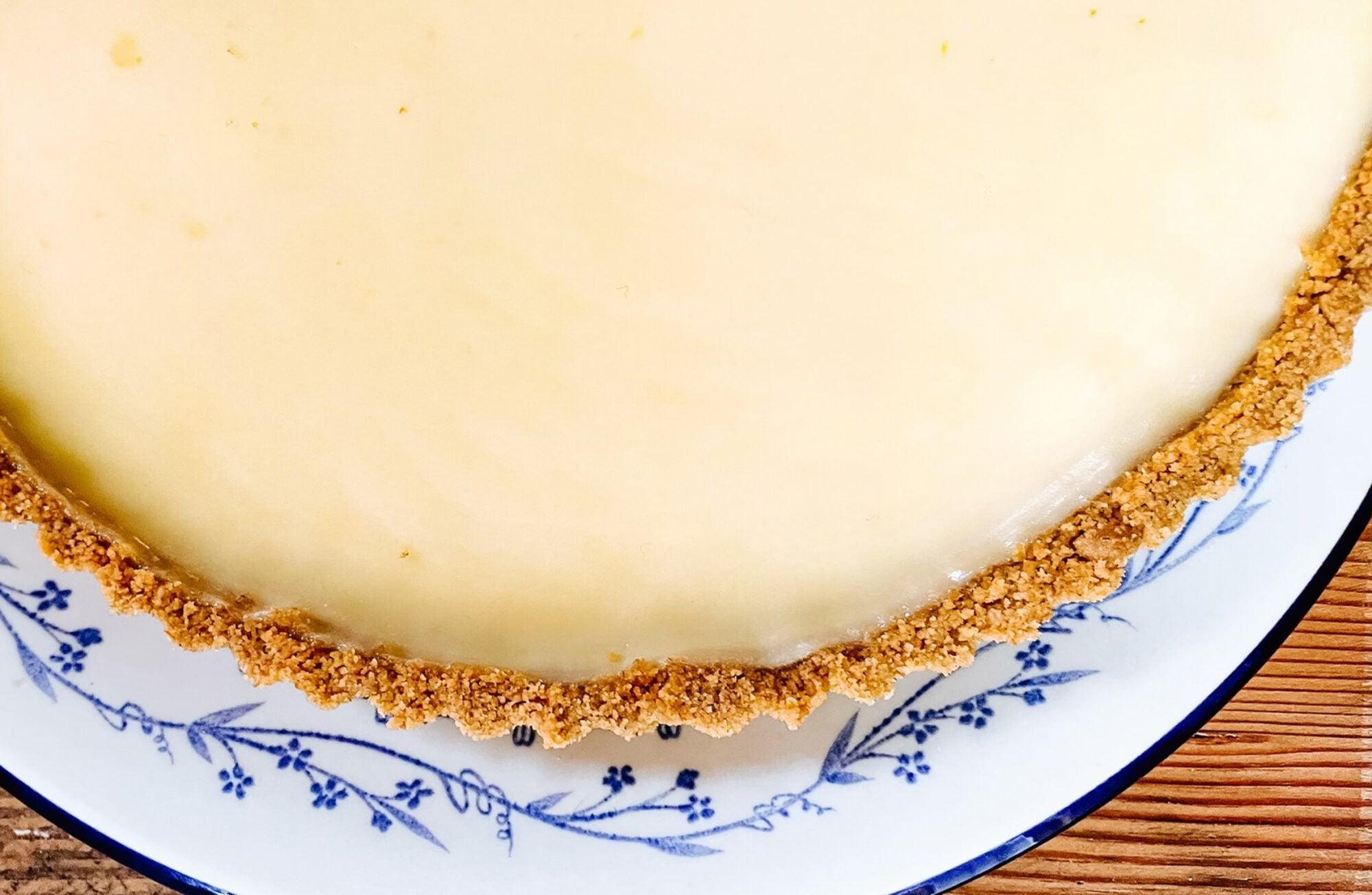 Cookies save the day for those who feud with flaky pastry perfection.
In 1926, Monroe Boston Strause invented the chiffon pie. The wholesale pie baker saw pie slipping in favor as advancements in home oven technology enabled bakers to make better cakes, and he felt an urgent need to innovate what he believed to be the quintessentially American dessert. Tired of heavy cream pies, he utilized whipped egg whites to lighten a traditional custard into an airy, ethereal pie filling, paired with a crispy, buttery new type of crust made from graham crackers instead of traditional pastry. Chiffon became a hit, and Strause became known as the "Pie King," but it was his graham cracker crust that truly went down in baking history. 
Ingeniously practical and easy, cookie crusts captured the culinary innovation that defined the 1920s, a decade that produced Wonder Bread, Popsicles, and Velveeta cheese—processed products that offered time-saving shortcuts to home cooks . Even as chiffon pies became a relic of vintage cookbooks, the graham cracker crust has never wavered, lining the bottoms of pans filled with cheesecakes and bars topped with pumpkin and key lime. It's not hard to see why such an innovation has persisted in popularity. While pie crust can be tricky for even experienced home bakers to execute, a graham cracker crust can be made with hardly any equipment or technique—making it perfect for those with pie crust anxiety or anyone baking with kids.
Now is probably the right time to mention that I don't like graham crackers—I never have. Others might have a nostalgic fondness for them, but even as a child, I found them disappointing. Luckily, there's a wide world of cookie crusts to explore. 
My English boyfriend grew up on banoffee pies and lemon cheesecakes with a digestive "biscuit base," made using the exact same method as a graham cracker crust, but with McVitie's digestives, a short and snappy cookie that's mildly sweet, a little salty, and endlessly versatile. A digestive goes well with cheese, but you can also buy chocolate-coated versions that produce incomparable s'mores.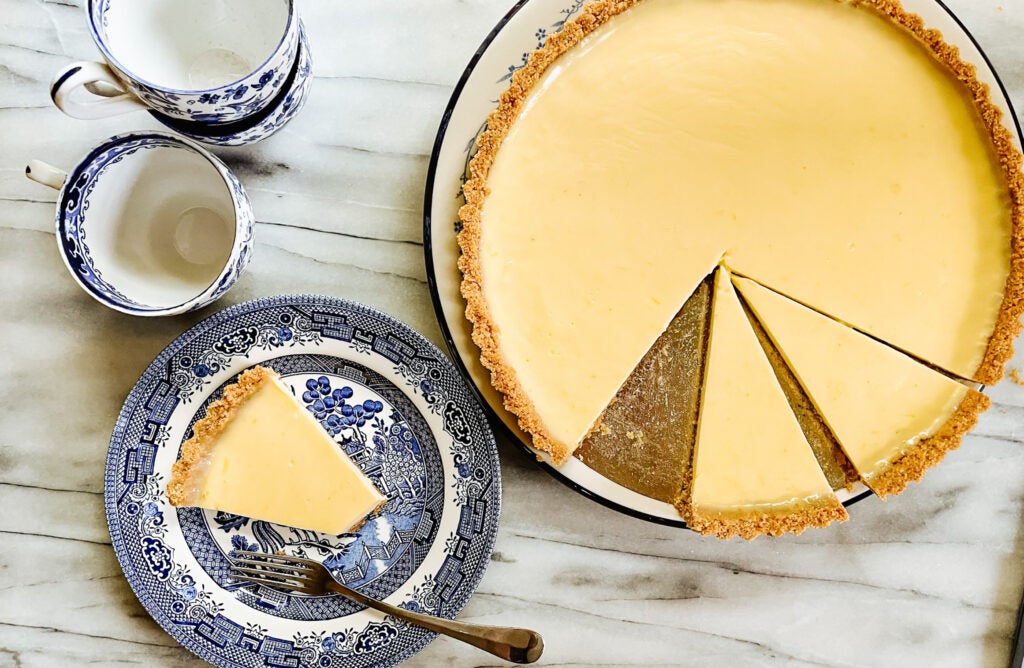 Both graham crackers and digestive biscuits were commercially produced for the first time in the late 19th century, and both went on to hold cultural significance. Americans were enraged recently when Great British Baking Show judge Paul Hollywood showcased his ideal s'more made with digestive biscuits—a typical British adaptation of the classic American treat. The s'mores swap might be sacrilegious, but it's no surprise that Brits make their Key lime pies and cheesecakes with a biscuit base instead of a graham cracker crust. 
Cookie crusts aren't limited to graham crackers, or even digestives. Any light, crunchy cookie will work, from ginger snaps and Oreos to Nilla Wafers and Ritz Crackers. If the cookie tastes good on its own, it doesn't require added salt, sugar, or other flavorings. No matter what kind of cookie (or biscuit) you choose, the method remains the same. Blitz cookies in a food processor until they are ground to fine crumbs, toss the crumbs with melted butter until the mixture resembles wet sand, and then press it firmly into a pie or tart pan. Some recipes call for baking the crust briefly to set it, while other recipes simply direct chilling the crust to solidify the butter. Even when it seems like there's no way a crust made of only cookie crumbs and butter will hold up, it always does, slicing cleaner than any pie or pastry crust.
The only natural pairing for such a simple crust is an equally accessible filling. I rely on a classic English dessert called a posset—a mixture of only cream, sugar, and lemon juice that sets to a velvety smooth custard consistency. I keep it authentically English with a Digestive biscuit crust, but graham crackers or even ginger snaps would pair nicely. It's the easiest lemon tart you will ever make, and your guests will have no idea how easily it came together.