A Homestyle Pâté to Write Home About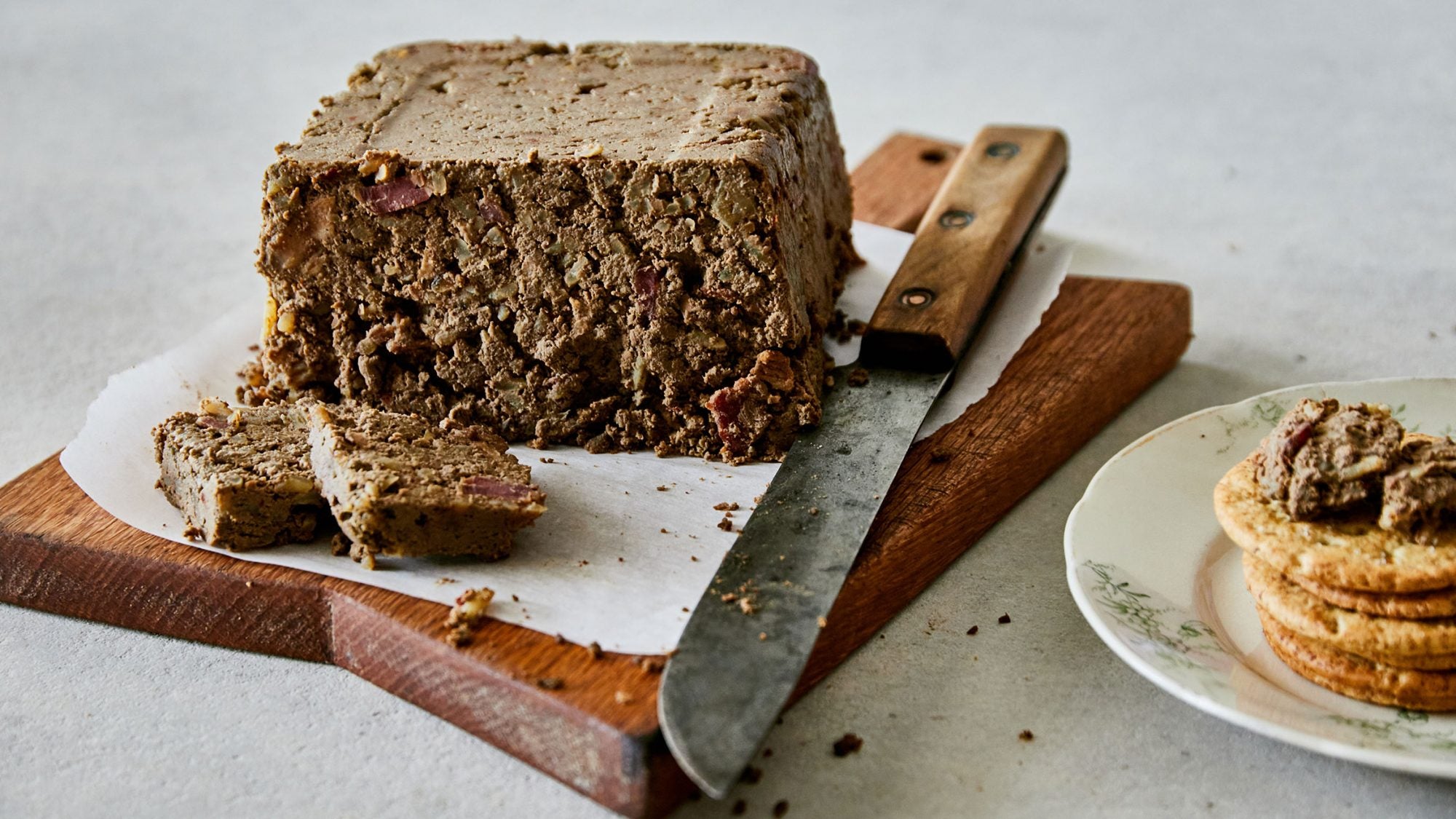 Our Cook in Residence, Amethyst Ganaway, makes the case for a rich, spreadable chicken and pork liver pudding.
Liver pudding is a type of pâté that is traditionally made with cooked pork liver and various spices. Sometimes an egg or a grain is used as a binder, and sometimes it comes in a more smooth and spreadable form that can be eaten on crackers straight from the refrigerator.
There aren't many written recipes for liver pudding, so I decided to create my own version of this classic Southern pâté. Often, you'll find other pieces of pork added in, like the shoulder or belly, but I decided crispy bacon would add a great flavor and texture to the otherwise very smooth and slightly stiff consistency of the pudding. Chicken livers are also my own addition. I'm not a huge fan of pork liver on its own, and chicken livers tend to have a milder, less metallic flavor. Mixing the two organ meats together evens it out.
While I use rice, which is commonly seen in liver pudding in South Carolina, cornmeal or even cornbread can be good substitutes, for a sweeter taste and a grittier texture. I go heavy on the sage and hot pepper flakes for a balanced, savory heat. Don't let the name of this dish turn you away from it. It's just country pâté, and it tastes pretty much exactly like what you would find in your favorite restaurants or in a bistro in Lyon. Enjoy this puddin' on its own, with crackers or bread, or sliced and fried slightly on both sides in a hot pan to serve with rice.