A Fresh Era for Frozen Food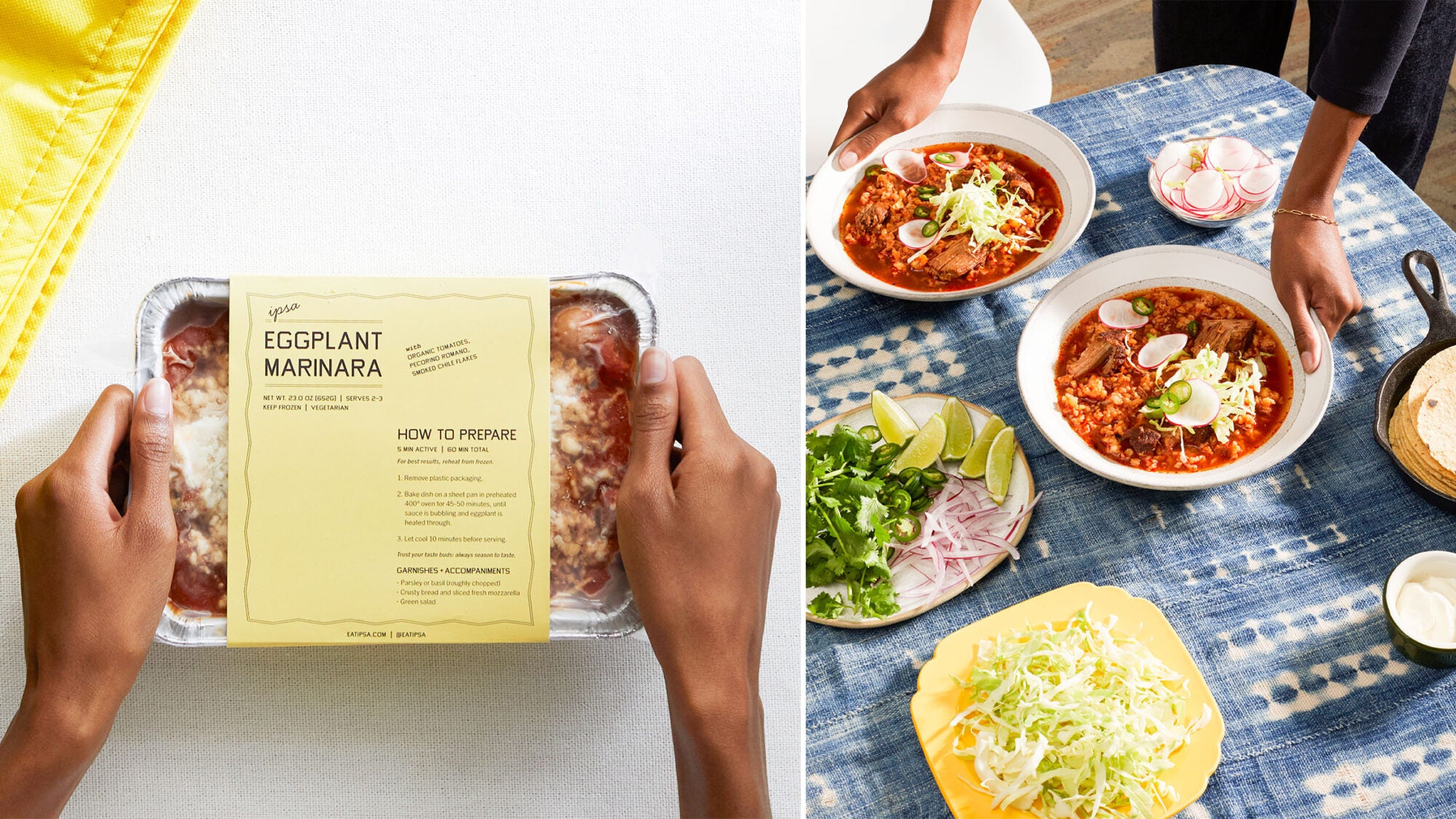 Goodbye TV dinner, hello mujadara, pozole, and sweet potato ndambe.
Frozen food is essential for millions of American home cooks, from the peas dropped into an off-season February risotto to the seafood in a perfectly spiced gumbo—it's convenient, cost-effective, and can help reduce food waste—but, perhaps unsurprisingly, it can be shunned by the snobbier corners of the culinary world. But now, as COVID-19 has led to the need for more meal prepping and shelf-stable options, some home cooks are rethinking their relationship to frozen foods—ushering in a new legacy for frozen food, where "preparedness" means something entirely its own.
And shrewd brands have lined up with offerings adjusted to match the changing tastes: new companies like Ipsa Provisions and Mosaic Foods promise meals with a sense of place, designed by top chefs. Ipsa sells premade dinners like mujadara and pozole, served in larger portion sizes intended for sharing or to be stretched into multiple meals. Mosaic positions itself around healthful eating, with vegetable-forward options such as their version of the Senegalese ndambe, a recipe crafted by chef Pierre Thiam. Both brands sell their products online in an attempt to offer dishes influenced by cuisines from around the world; flavors that have typically been underrepresented in the frozen food aisles of some major chain grocers.
Where these brands may provide reprieve from post-work cooking, there is room to develop smarter relationships with our freezers. In fact, a new cookbook is dedicated to teaching the frozen building blocks.
"No other cookbooks were really talking about freezers as a tool for quality, too," says Kaitlyn Goalen of her upcoming cookbook, It's Always Freezer Season (out April 6), which she cowrote with her wife, the chef Ashley Christensen. Though they started working on the book before the pandemic, it became even more prescient given the current cooking climate. The authors' pitch is that a freezer can better function as a second pantry, one that can have unexpected mise en place elements on file like a fully cooked chicken confit, herb béchamel, pesto, or compound butter that can be defrosted in a matter of a few minutes (in an Instant Pot) or a few hours (in the oven). They hope their book will help dispel some misconceptions around freezer foods, such as highlighting the long lifespan of frozen foods and the fact that produce is often flash frozen at its peak.
Perhaps more than ever, freezers function as an archive for flavor, yes, but also for memories. The collective loss particular to this time period is insurmountable, and I can't imagine how meaningful it would be to find leftovers from a time when social gatherings were safe, or, more poignantly, a home-cooked meal prepared by a late loved one.
The same might be said of a favorite small business. When New York City Chinatown spot 88 Lan Zhou announced it was shuttering in 2020, many headed out desperate to grab their bulk-size frozen dumplings. While I work other freezer items into my cooking on days when I'm feeling especially sluggish, these dumplings are for more special occasions, which I selectively savor. And I know I'm not alone in this. As more spots can't financially sustain themselves throughout this period, our freezers will have a lot more to hold on to.
WHAT TO STOCK YOUR FREEZER WITH, AND HOW TO BUY IT